I'm excited to start my second year of doing a Photo-A-Day project for the month of January documenting my children and everyday life with them. I find it hard to keep up with a commitment of shooting one image each day for the year, but shooting for the month of January, when it's a slower time for business, gives me a little breathing room to focus on one day at a time, for one month. Hopefully, I can keep up with shooting some more throughout the year, but for now, this helps get my creative juices flowing for personal work, as well as for business. Plus, it lets me get some thoughtful words put out there to help me remember details about these images as my mind will eventually not remember everything.
_____________________________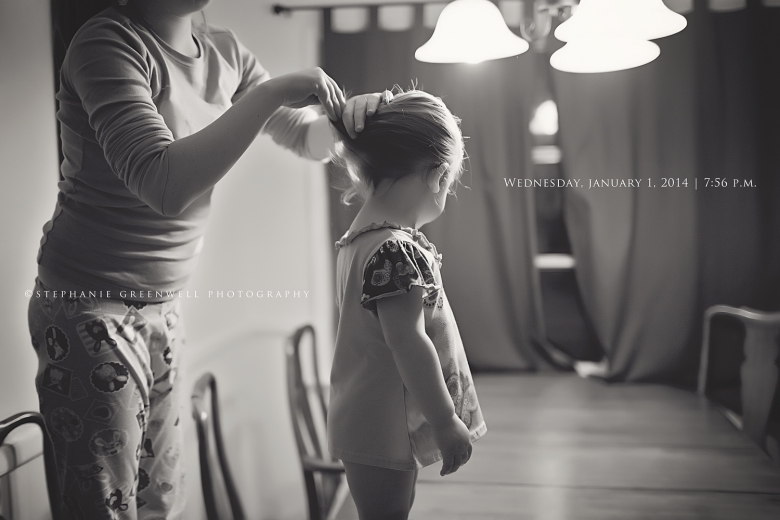 My oldest and my youngest.
Enjoying each other since my baby was born.
Tonight it was ponytails and dress-up. Standing on the kitchen table.
Haley is little momma to her, and Harper goes to her when I'm busy with supper.
Or another child's needs.
Or work.
Or a much-needed bathroom break.
The relationships my children have with one another are special.
Funny.
Challenging.
Tempestuous.
Thoughtful.
Just depends on the day. And what moon we're having.
But it's the little day-to-day random moments.
Like this.
The special play time.
The laughter of Harper. My baby.
Entertained by her oldest sister.
When the tempers flare, when they are tired, when they have been together for too long.
I want to remember this.
Ponytails and dress-up.
On our kitchen table.