Photo-A-Day | Documenting my children every day for the month of January.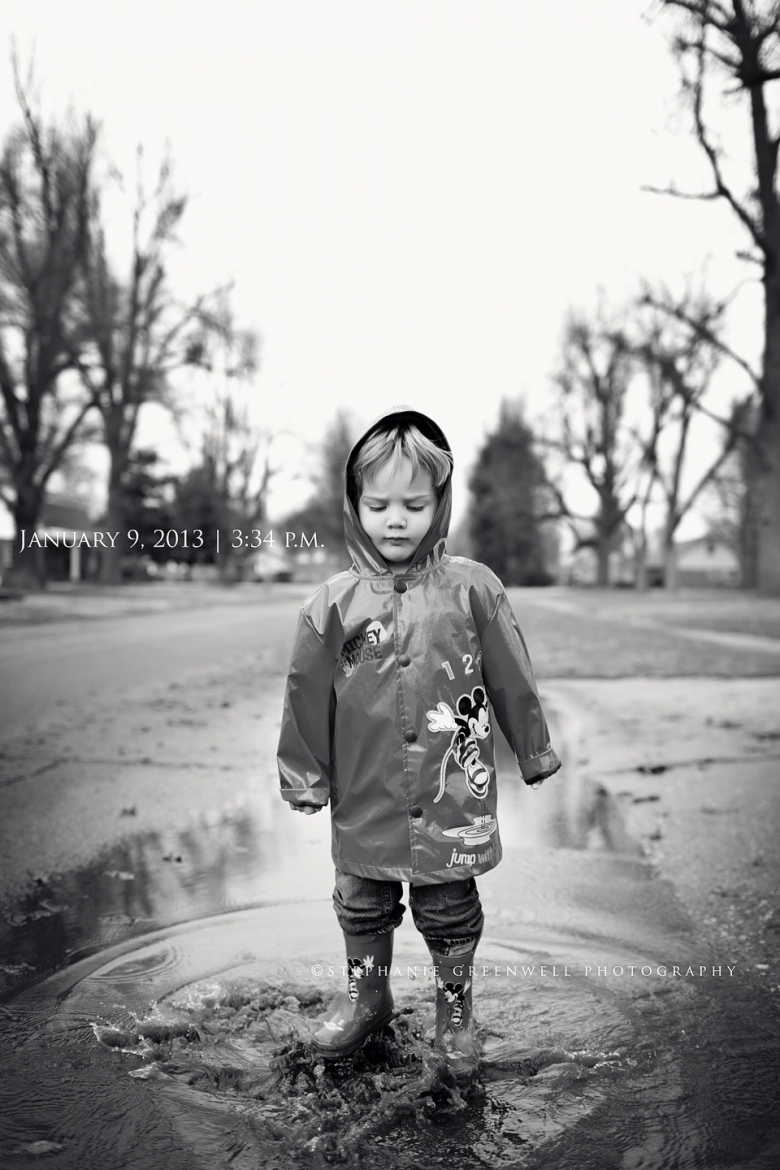 Rain in January. And 57 degrees.
He was all too happy to wear his rain coat and boots today.
He was even happier to get to jump in the puddle.
Getting wet. Getting dirty.
Then his pants got wet and it was all over.
He was ready to go in and get on his pajamas.
He likes to be comfortable and snuggly.
But for a moment, he enjoyed jumping in the water.
He says his boots have super powers.
They sure do, kiddo. It's called imagination.
(By the way, notice I caught him mid-jump, which wasn't very high).