Photo-A-Day | Documenting my children every day for the month of January.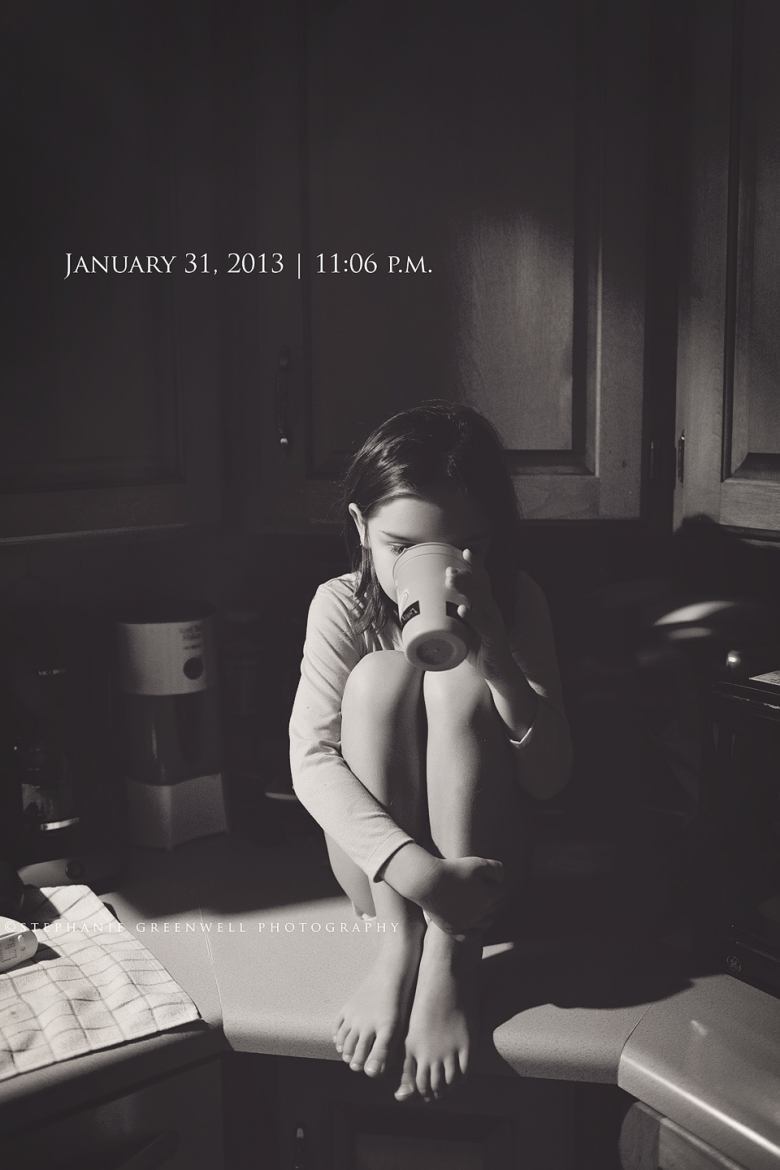 Last day of January,
Still recuperating from the flu, you are.
Yucky cough, yucky medicine.
You've been out of school all week,
So you tried to go back this afternoon.
No dice.
Came home.
Slept for a few hours.
I hate that you've been sick,
but you are so sweet when you are.
Making pictures,
Writing words,
Actually passing out hugs like Halloween candy.
Tonight, when I thought you were sleeping,
You came to me.
"Can I have some cookies and milk?"
At 11 o'clock?
Sure!
Just like you all do,
You climbed up on the counter,
Got out two cookies,
I poured the milk.
And you sat up there, quiet and tired.
You never looked so beautiful.
And sweet.
And lovely.
Subdued and hauntingly beautiful.
I know you're six years old,
Going on 25,
And you don't want to be called "Sugar Bear" in public,
And you withhold affection more than I like,
But your love comes in words,
Drawings,
Love notes,
Sweet letters about how you love me and Daddy,
And pictures of stick people representing our family.
It's every bit who you are.
Sick or not.
You're my Aubrey.
I mean,
My Sugar Bear.
Always.