Photo-A-Day | Documenting my children every day for the month of January.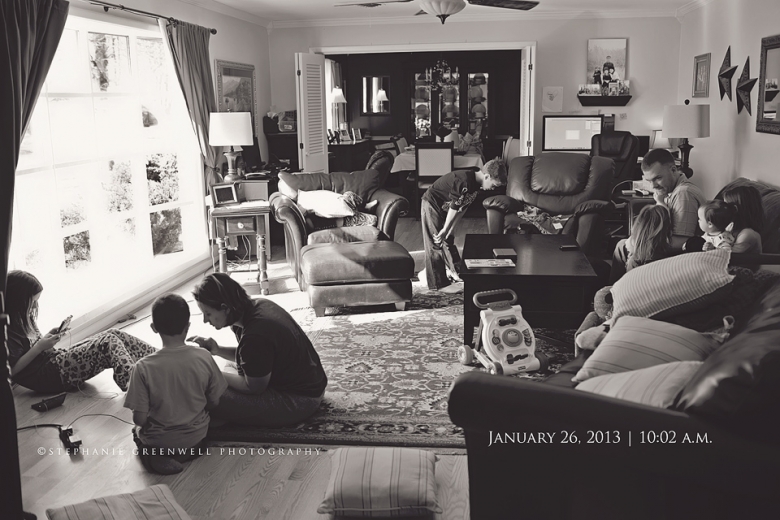 The morning after.
Your arrival the night before.
In the excitement and chaos,
I didn't even get my camera out.
But oh, the excitement of the next morning!
You all sitting around, catching up.
Nappy heads.
Stinky breath.
Still donning pajamas.
Kindles and Nook on fire.
All was buzzing this morning.
And so began the first of 3 mornings
Of giggles, laughing, running, and sounds of games.
Late nights, early mornings –
Squeezing in every bit of togetherness.