Photo-A-Day | Documenting my children every day for the month of January.
I shot two in one day due to forgetting yesterday.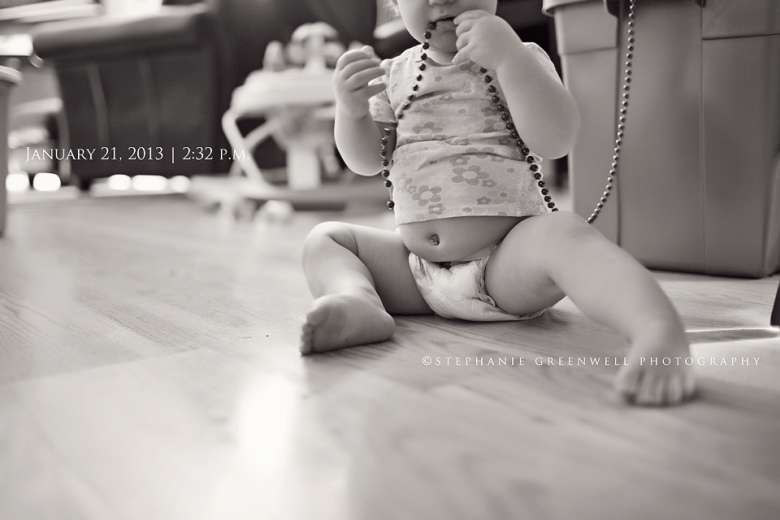 Oh, Harper.
Little firecracker baby.
Hard to believe you have five weeks before your first birthday.
You are such a momma's baby.
And you know it.
The kids know it.
We all know it.
You took a two-hour nap today.
Without me next to you.
Un. Heard. Of.
Happy and fed, you played with the Christmas beads.
I know, not ideal.
But you were happy.
And then I saw that big ol' gut hanging over.
Fat and happy.
You and I have a lot in common.
Wink-wink.
You make my heart jump.
Leap.
Soar.
You complete us.
You spoiled, happy, fat, fat, fat, fat bay-beeeeeeee.