Photo-A-Day | Documenting my children throughout the year.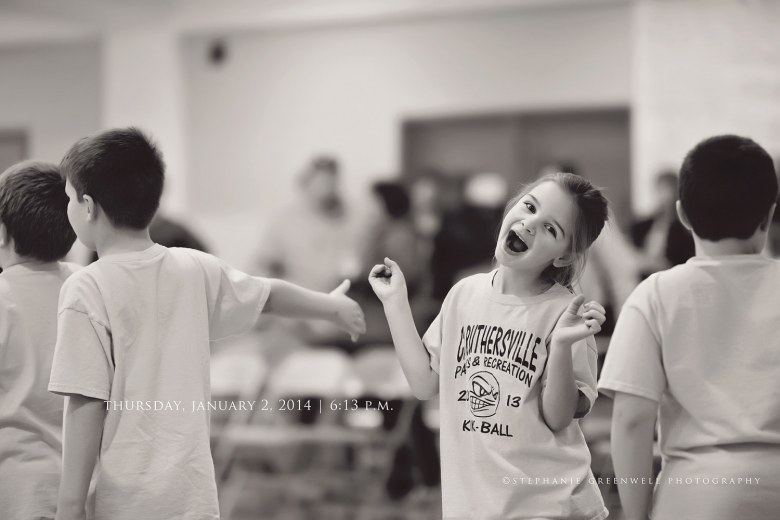 She's the middle child.
She tells me that all the time.
And then I remind her that she was the baby for three and a half years.
How she knows anything about being a middle child is beyond me.
But I do know this:
She is all Aubrey in our world.
Yes, "Aubrey" is an adjective,
Meaning "tough", "spitfire", "challenging", "independent",
"stubborn", "smart", "perceptive", "proud", and "loving in her own way."
When she pulls an "aubrey", it's just known that she's Aubrey.
Aubrey Claire, Sugar Bear.
But don't call her Sugar Bear in public.
Oh no!
"Don't call me 'Sugar Bear' at the game tonight!"
And with all our might, we hold in our nickname for her.
She's growing up, wanting to assert her maturity.
Definitely not wanting to be called anything like, "Sugar Bear."
She kicked butt at her kickball game tonight:
Getting kids out.
Catching pop-ups.
Kicking to the outfield.
Running all over the place.
But forget taking a decent picture of her.
Except tonight.
Holding up my camera at the end of the game,
I got to see a happy smile (they won!) and I captured it.
That, and little of her silliness.
My little beauty.
She's quite a treasure,
Even when I have to wipe the grime and lip gloss away from her.