Photo-A-Day | Documenting my children every day for the month of January. Follow along.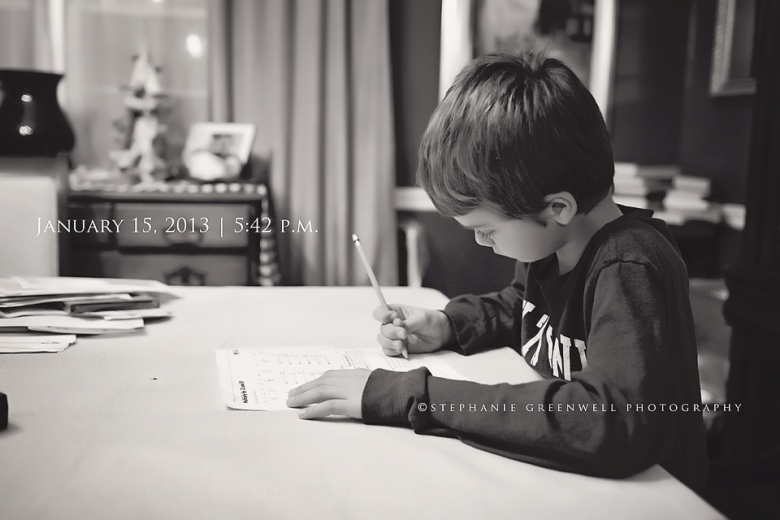 He's my first-born son.
My deep thinker.
He always thinking, questioning, wondering, putting things together in his head.
His teacher told me at parent/teacher conference that she loves how he thinks.
How he always wants to know things.
How he spends time figuring things out.
How he always asks questions.
How he has a true love for knowledge.
And that he's a sweet boy and how she loves having him as her student.
Tonight was math homework and multiplication using word problems.
And once again, he had to think through it.
Come up with the right answer, and get me to confirm it for him.
And I love how he holds his pencil, all wrong.
But he makes it work even when he was told one time to hold it the "right" way.
Whatever.
He has nice handwriting for a boy, draws lots of pictures, writes sweet notes,
and most of all, he's translates what's going on in that big, thinking brain
onto paper perfectly, no matter how he holds his pencil.
He's my first-born son.
The first boy to bust my heart wide-open
Without any doubt that he'd love me forever.
He's sensitive, honest, polite, smart,
Sometimes difficult, and stubborn.
And he sure makes me proud to be his mother.