Photo-A-Day | Documenting my children every day for the month of January. Follow along.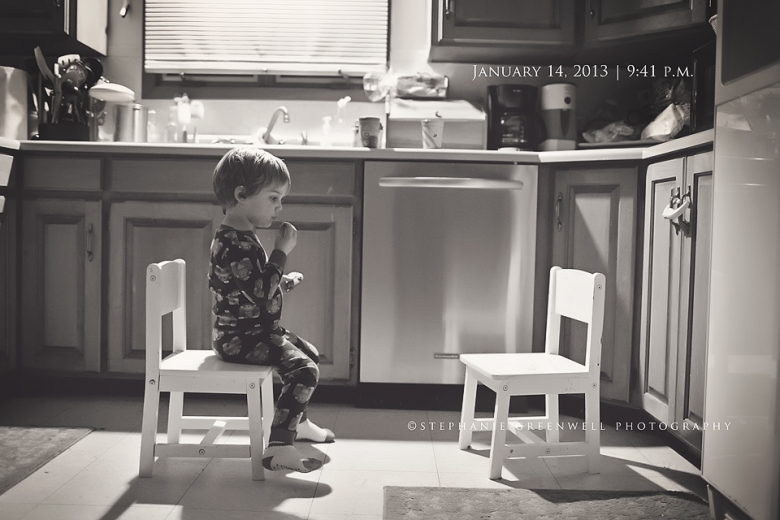 Me and you.
Lying in bed.
I asked if you were hungry and you said, "Yes."
So we got up for our regular late night snack:
Cookies and milk.
Bless your heart, by the time I snuck away from Harper,
You had already pushed the little chair up to the cabinet and climbed up on the counter.
I poured our milk and you got out the "blue" cookies for me.
You requested your "red" cookies.
You told me how you don't like the "bwoo" cookies –
"Only you and Aubwey wike da bwoo cookies."
We sat down in our little chairs, face to face.
You asked me to hold your milk, then told me to put it on the floor.
I wanted this to be my photo for today.
Because it's these little moments, my sweet Cooper.
These times when it's just me + you.
Eating cookies.
Drinking milk.
Talking about stuff.
Listening your Tiny Tim voice, stuttering and all.
I kissed you on your forehead and told you I loved you.
"I wuv you too, Momma."
And we finished up our snack.
I look forward to our next cookies and milk date, sweet boy.