Photo-A-Day | Documenting my children every day for the month of January. Follow along.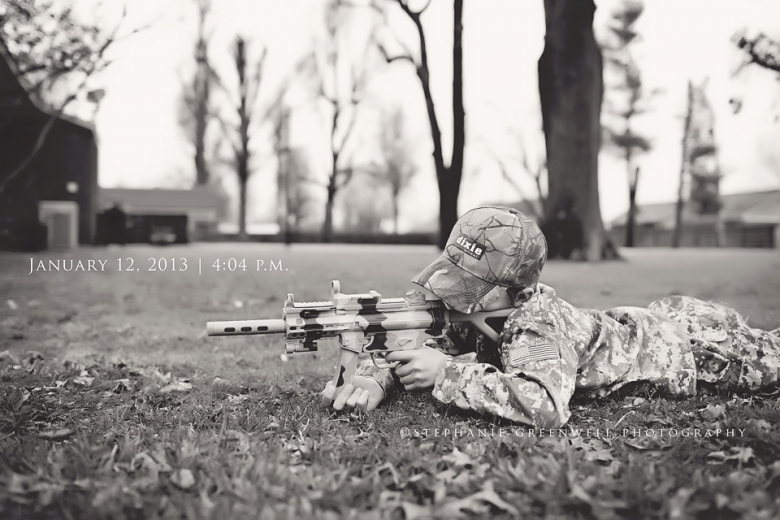 This boy of mine. Completely obsessed with the military.
Camo, guns, soldiers, combat boots.
Serving our country.
He wants to be a soldier in the military when he grows up.
As his mother, I'm not thrilled.
Proud, but not excited at the prospect of him dying for our country.
What mother could be?
But his father and I have talked him about what it means to serve.
He knows.
He has three uncles who served.
He loves to hear stories from my brother, currently serving the United States Army for 11 years.
Today, Brennan put on his uniform and took his toy gun outside to fight the enemy.
I made use of my camera to capture his imagination.
To see through his eyes what it means to be a soldier.
I have to admit, I can't imagine my tender-hearted, loving son doing what soldiers do.
Makes me kind of sad.
But all I've ever wanted for my children is for them to be happy.
And if at 18, if my Brennan is still wanting to serve his country…
Well, let's just get through boyhood for now.
God Bless America.