Photo-A-Day | Documenting my children throughout the year.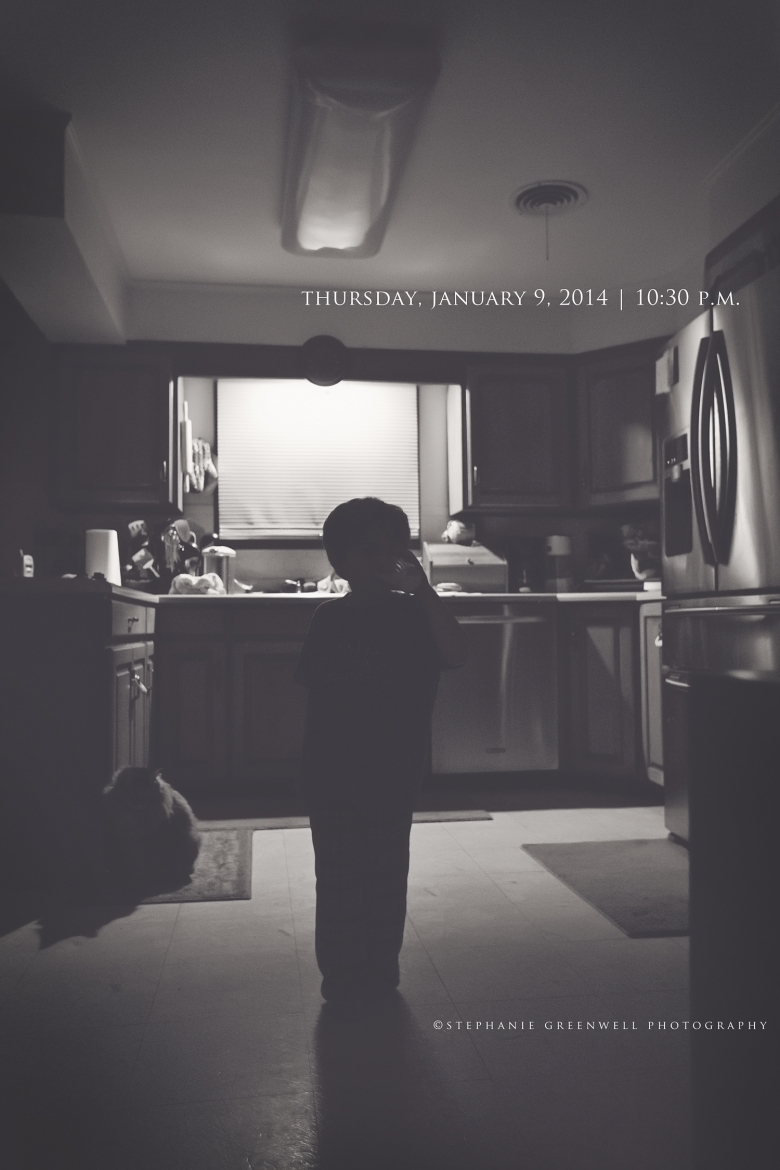 You're sweetest at bedtime.
You go all day long.
Playing and talking, non-stop.
Tattling – you're the king of that!
Whining, talking, yelling at the others when you feel wronged.
You are the epitome of a talking machine.
Amped up on a nuclear fuel tank.
Well, make that five nuclear fuel tanks.
You talk yourself to sleep.
Literally stopping mid-sentence,
like the power went out.
But while you're chatting it up like Oprah,
You're telling me about your thoughts,
Random as they may be,
With that adorable "I-I-I-IIIII wanna go to da cuh-cus."
"I wuv you, Momma."
"I wuv you, so so so much."
"I'm hungry. My toe itches. Y-Y-Y-YYYYYou gotta go tah wuhk tah-mah-woah?"
"Momma, your belly's fat."
(Thanks for the reminder, sweet child).
And then you follow up with,
"You're da best momma evah."
I forgive you.
I could never be mad at you.
For there's a special-ness about you.
All of you are special, but I think God gave you something extra.
And it's not just Daddy and I that see that,
Everyone does.
People are drawn to you.
You aren't shy.
You love to talk.
You are smart.
(I know, all moms think their kids are smart).
You're funny. And adorable. And a lady-killer.
I mean, what four-year-old can claim a 16-year-old as his girlfriend?
And then totally break up with her?
And tell me, "I-I-I-IIIII jus wanna be hur fwiend."
Some kind of confidence there, buddy.
I'm secretly happy about the "break-up"
Because you said that you're going to marry me.
But I know you'll change your mind someday,
For a girl that I pray appreciates everything about your sweet self.
Just know that this girl right here –
The one you stay up with at night,
The one with whom you have many milk + cookies dates
After everyone has gone to bed,
The one who gives you "movie kisses",
The one who watches you from afar in amazement –
Just know that I'm always there for you,
Ready for a long conversation about nothing much,
With a glass of milk and cookies waiting for you.