Photo-A-Day | Documenting my children throughout the year.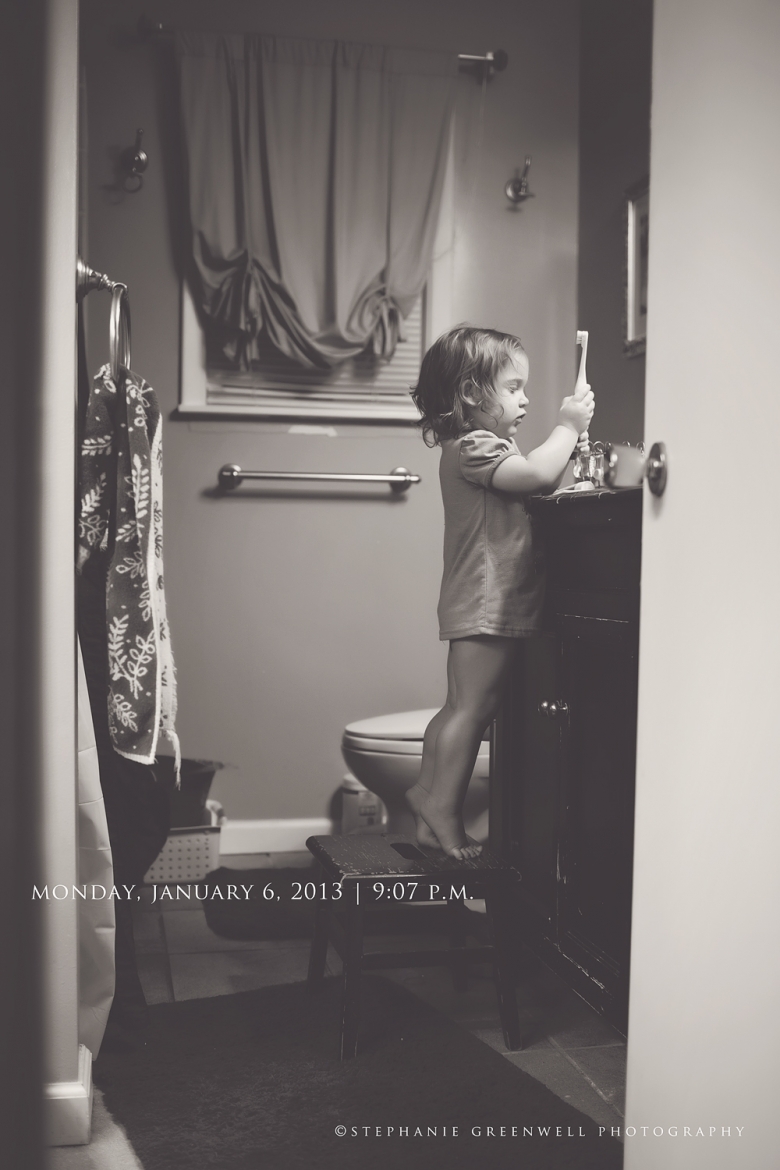 She's the baby.
But don't tell her she can't do anything.
Just like the rest of my children,
She's doing things on her own,
And making sure I stay out of her way.
Like tonight.
She wanted to brush her own teeth.
(With her sister's toothbrush, but don't tell Aubrey).
Using two different kinds of toothpaste on it,
She meticulously spread a little of both on the brush.
I watched and then I grabbed my camera.
Because capturing her moments of independence are few and far between
Since she's like a tornado.
I'm always proud, and admittedly relieved,
when my children learn to do things for themselves.
But it's always the baby's abilities of self-sufficiency, albeit, limited
That make me know a pain in my heart that their time in our home is fleeting.
I often think of these days of loud craziness, laughter, and fights,
Exhaustion from the day's load,
And that saying that goes,
"The days go by slow, but the years go by fast."
So, take it all in, and I say that knowing there were times I've sat here working.
Missing random silliness. A funny joke. Someone wrestling another to the ground.
I realized a year ago that work can wait.
And I made less time for online, and soaked in more moments with the little ones who love me most.
I can't witness every second of the day,
But I can make sure that I see a lot more of them,
Taking advantage of the moment,
Maybe even have the chance to document it.
Because it's a very special feeling to see your baby,
On a stool, tiptoeing to reach the toothpaste, and brush her teeth.
The years will fly by, but right now, I'm happy that this day was slow.