It's been a little quiet around here, what with finally seeing Spring weather from the long, cold winter we had around here. With Spring comes outdoor play, end of school activities, and baseball. However, even baseball has been pushed back because of the way too long winter, and then lots of rain. We finally got start playing games in mid-May, and I couldn't wait to use my Canon 135L lens for baseball shots.
This year, I have four children playing ball, all in different leagues: tee-ball, girls coach-pitch softball, girls pitch softball, and boys little league. You can imagine the chaos that happens when two or three are playing at the same time and we have to bounce from field to field to watch them play. I always hate the thought of missing what's going on at another field while watching another game – such is life with a lot of children participating at the same time. But, there are the times that we only have one game at one specific time and thankfully, we can watch that full game.
I've made it a point to not only capture my children, but the children of other members of our community. It's been a blessing to have parents, and even more so, the kids (especially the boys!) come up to me to thank me for their picture and tell me that they love the images! I'll try to share some of them here after getting permission from the parents.
For now, here are few of my own children at a few of their games. Unfortunately, my oldest has only played one game (the day I didn't bring my camera), so I don't have any images of her just yet. We still have a couple of more weeks left of games, so I pray the weather will be good to all of us and let our children finish out their season!
First up, my baby boy, Cooper. He's such a fun and funny kid, even when he's having a little pity party and lies out on the grass, bottom lip sticking out: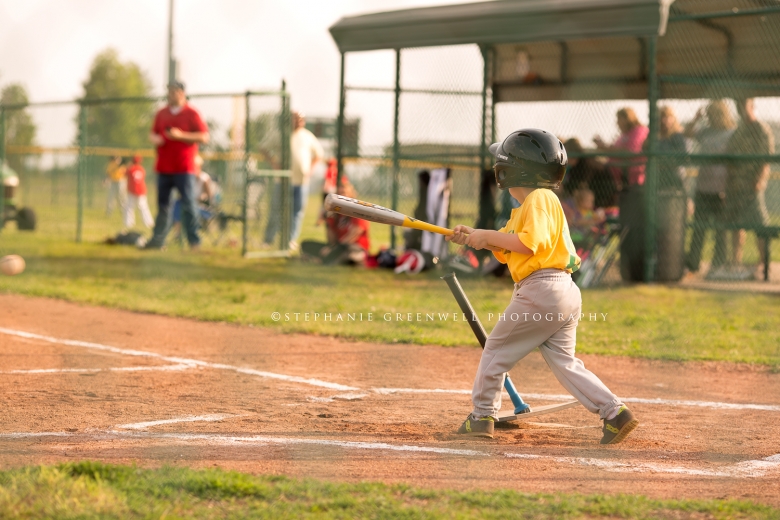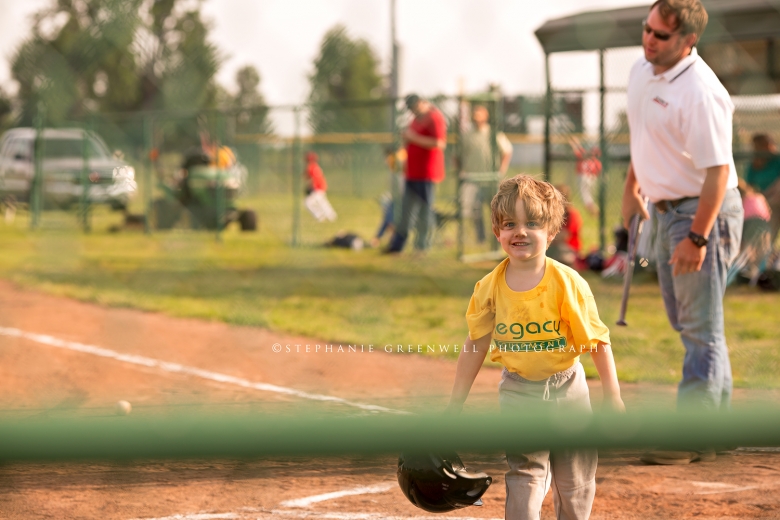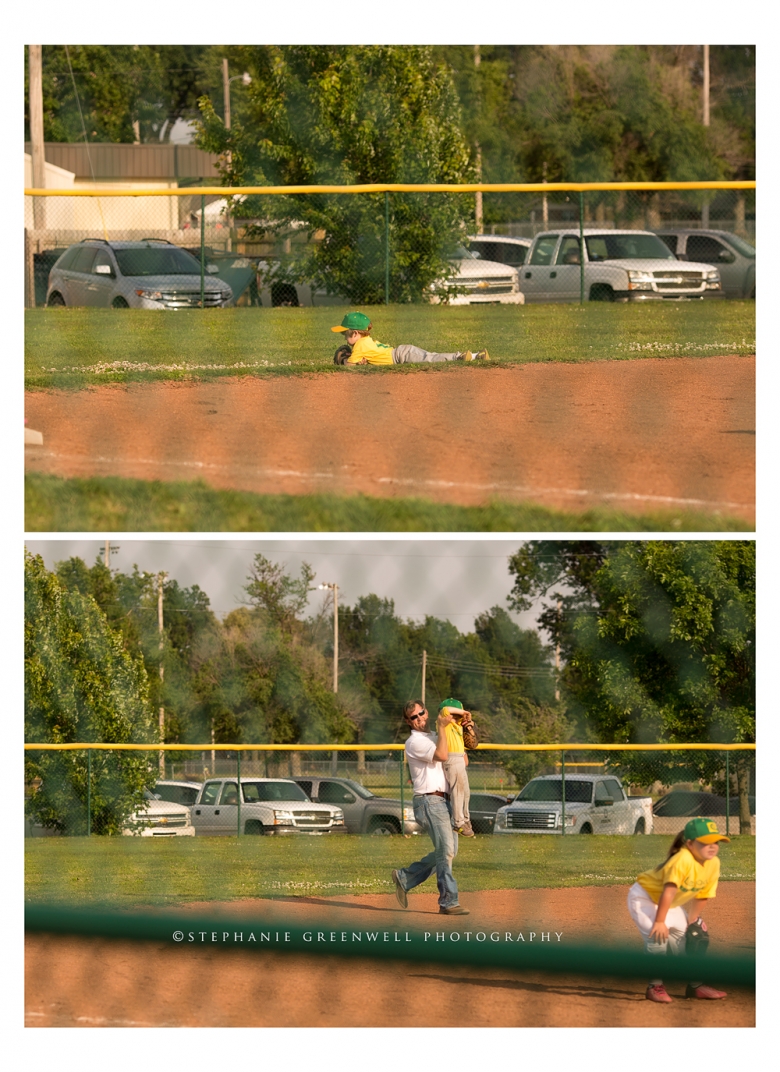 Next, is my little Aubrey – she's so full of athleticism and I can't wait to see how good she's going to be:








And now my leftie pitcher, Brennan. Funny how he hated baseball when he was in t-ball, but now he loves it!






And my most prized baseball that I've ever captured thus far: a silhouette of Brennan pitching a great game. I sprawled myself out on the ground to get this shot with the setting sun behind him. He's super excited for me to get it printed to hang on his wall!